Sun Henna Kits include all the necessary tools and more to mix your very own henna paste ...
The fifth of the 12 packs of Tattoo-Me Stamps, designed to help you draw and make ...
Tattoo-Me Jagua Kits have all the necessary tools to make your very own black temporary tattoos. With our detailed instructions, it is as easy as 1-2-3...
FUNSTUFF Tattoo & Henna Designs

Some of you have messaged about our FunStuff section of henna tattoo designs.
Animals 1 Tattoo-Me Stamps
Designer Stamps, of outline only
Great helper tool to get perfect results every single time
can be used with Henna Tattoos, Jagua Tattoos,
on skin, paper, cardboard, wood and any porous surface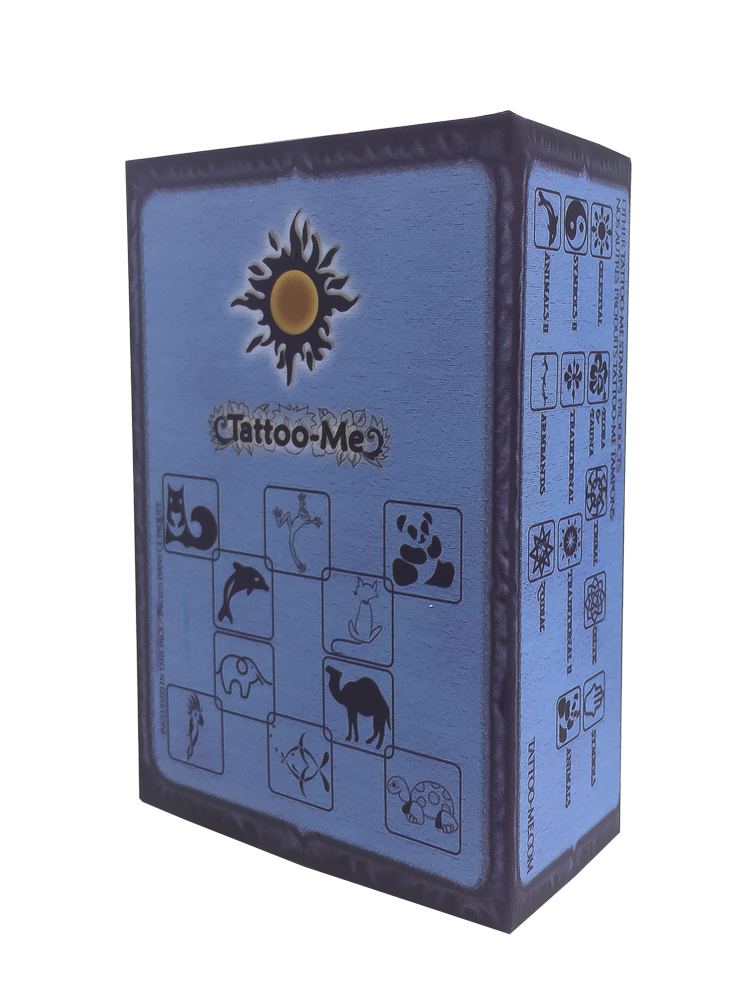 Grande Refill Pack for Sun Henna Kits
4 Pouches of 25g, 1 Eucalyptus Oil Vial, and Mixing Instructions Can do up to 160+ small designs...